Some ten years ago SEO was mostly about providing constant user's gratification and didn't impact a website ranking that much. These days the Internet and browsers are constantly transforming with cosmic speed as well as SEO tendencies.
In order to get your site to the top of the search and generate more relevant traffic, it is essential to be updated about current SEO trends. Today, it seems that everything is about SEO. Entrepreneurs around the globe are literally obsessed with the idea of improving or at least sustaining their search rankings.
And those who didn't believe much in the power of search engine optimization ranking can have keen senses how their businesses are falling behind. If you wish to remain competitive on the web and increase your revenue, then you should be aware of the main SEO tendencies and how to implement them. 2016 was an intense year filled with numerous changes in Google crawling and search engine optimization, but now we should get ready for the year of 2017 and all upcoming SEO revamps.
Mobile-first Indexing
For now, already everybody should know, according to Google reports, that mobile search queries have overpassed the desktop queries. That means very soon we are going to witness how the era of desktop search will end up with a dramatic evolvement of mobile search and mobile optimization.  Thus, if you still plan to conquer new peaks in SEO, launching a mobile app is an inevitable step. However, a successful mobile app should be smartly optimized to certain standards.
First of all, keep in mind responsive capabilities of the design. Although responsive web design is not a new thing for all of us, still there websites that seem quite technically responsive, they provide a poor experience for mobile users.
Secondly, keep control over your page speed. Of course, fast loading is one of the key factors of your website success, but it is crucial as well for mobile when a user searches for something on your mobile app on the go. Thus, it is advisable to employ such tools like PageSpeed and Mobile-Friendly test from Google to get relevant recommendations on your mobile app improvements.
Thirdly, although desktop search indexing will become less relevant than mobile indexing, still desktop queries will be always taken into account. That's why make sure that the same content is presented in mobile and desktop versions.
Voice Search
Voice search used to be treated not very seriously by everyone involved into the digital world. However, today voice search is becoming one of the most crucial components of building a successful SEO strategy. The attractiveness of voice search for the users is undeniable. You don't have to use your hands and fingers, it's fast and futuristic. According to Google statistics, 55% of teens and 41% of adults actively use voice search.
Developers have managed to reduce the percentage of mistakes in recognition of speech from 25% in 2014 to only 8% in 2015 and this number is still lowering. And the main goal of voice search in 2017 is to move from the recognition of speech to its understanding.
This trend will definitely evolve in the nearest future and especially in 2017. Technology is advancing and changing towards making people's lives easier and more comfortable. Voice search is just another way technology can positively influence and simplify our daily life. Moreover, voice search is a part of Google machine learning updates, one of them is also Google RankBrain, which directly influences the search results and indexing.
Accelerated Mobile Pages (AMPs)
Accelerated Mobile Pages is an open-source protocol which enables webmasters to perform some structural changes on pages so that they can load instantly on all mobile devices. Obviously, AMP is a great initiative of Google team to create a better, more convenient and user-friendly mobile experience. Although AMP is focused mostly on news publishing websites, its extension and deployment in other types of sites like eCommerce are already in the pipeline.
The importance of AMP for SEO experts is evident since mobile searches became so popular among the users. AMPs load 4 times faster than other average pages and work on less data.
AMP dramatically influences the speed of pages loading which in its turn acts as a key factor for Google robots when it comes to search engine ranking. As we already know, mobile search exceeded desktop search and that's why the speculation over Google encouraging its wide usage in websites will soon turn out to be right.
Optimizing Your Data with Schema
Schema markup is a code that webmasters add to the code of a website in order to enable the search engines to understand the website better, thus ensuring proper presentation of a site in the SERP. Also, Schema is incredibly helpful when it comes to Google displaying Quick Answers or a Rich Card, increasing the usage of such rich snippets from 22% in 2014 to more than 40% at the beginning of 2016. Schema can help you improve and clarify the purpose of your website content and make the text in the snippet box more attractive and comprehensible for users, corresponding to their search requests.
So why is Schema anyhow relevant for your SEO? Schema markup helps SEO specialists ensure that their websites can be easily interpreted by RankBrain (Google's machine-learning artificial intelligence system used for processing search results).
That means by employing Schema you dramatically boost the chances of your site to get to the top of the search.
Dense Content
The last but not the least aspect that can immensely influence your SEO is content. Users already feel sick from the huge amount of carbon copy texts on the Internet and now it is a time for a change.
SEO experts speculate a lot about what kind of innovations in terms of context improvement can be employed, however, there's one thing everybody is sure about: today good content means dense content.
For a long time content marketers concentrated on creating huge amounts of texts to make their content more credible to read as then quantity meant more than quality. Nowadays, we can see a decisive shift from thousand-word articles with almost the same content from a site to a site to rich, comprehensive, and, what is important, relevant texts. That is why it is the right time for all SEO specialists to make sure that their texts bring value to the readers and raise their interest. So if you intend not only to appeal to your audience, but also get higher search ranking position, you should thoroughly consider whether your content corresponds to the current SEO standards
Of course, it's quite hard to say for sure what changes Google and other search systems will implement in 2017, but the enlisted trends will likely dominate in the sphere of Search Engine Optimization. It doesn't mean that you now have to make over your corporate SEO strategy, but the better you prepare the better results in the search rankings your site will get.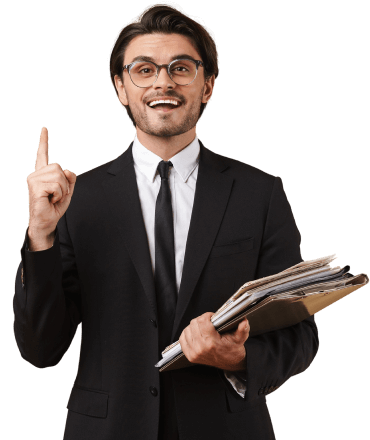 Get a Custom Solution with Web Design Sun
At Web Design Sun, we specialize in building web applications for clients in every business and industry.  If you're interested in custom applications for your business, contact us today.
Contact us today to get started
More From Blog
Recently, the GoodFirms unit interviewed our CEO, in which he mentions the idea behind the commencement of the business along with the working standards of the company.