When every brand is rushing to do something new and exciting, things get passed over and mistakes are made in the process of "re-branding." These mistakes can turn off previous customers or lead new customers down the wrong path.
Every successful rebranding strategy has to start with a message that works for new and old customers while saying something new about your company. Without this story or mission statement, it can be difficult to bring marketing teams together on the right idea for the brand.
This guide covers all consider a business must make before, during, and after a re-brand. We will dig into how re-branding affects your customers and your marketing team, as well as customer service teams.
Unifying your goals under a single mission statement is a great place to start for a successful re-brand.
First, Why Create a Re-Brand Strategy?
Every company goes through highs and lows. Nowadays, everyone has to have a "personal brand" too. This means that your customers are getting used to traditional marketing tactics as they learn to market themselves online as well.
Current re-brand strategies focus on re-positioning the brand strategy around a statement or story that appeals to their desired market. For example, Olive Garden's re-brand went back to traditional, Italian recipes and a fresh design upgrade that highlighted the brand's roots. "Going back to our roots" is one re-positioning strategy that works when you want to re-capture an existing market.
However, if you wanted to move into a much younger market, you may come up with hip marketing campaigns that deliver on a fresh promise that appeals to young adults and college-age audiences.
The best way to approach this strategy is to think about the markets you want to reach. However, if you are rebranding due to legal issues or problems with poor online reputation, then you also want to focus on building trust and visibility.
Steps for a Re-Brand
Small and large businesses alike have to prepare from top to bottom for a re-brand. There are several departments involved. Not only will old and new customers see the re-brand, but your employees will also need to see and understand the strategy in order to serve customers and become brand ambassadors.
Set Goals for the Re-Brand
Why are you re-branding?
This question will help you identify goals. For example, one answer might be that you want to avoid legal issues or a poor business rating. Your goals would then be to re-design the brand to build trust, create new logos, and design communications that reflect your new messaging.
Who are we trying to reach?
Audiences matter when you set goals for a re-brand. If you want to reach a certain age group, your new brand story will have to reflect the symbolism and language that speaks to that generation. For instance, you may want to re-brand around a product that mainly sells to seniors. You will want to show images and messages that relate to safety, easy use, and benefits for senior citizens.
What values matter to the new brand?
You can do a valuable exercise to understand the key pillars of your new brand. This will be a message that can be easily understood throughout your company and with customers. Your values show off a uniqueness and a connection to your audience. This matter significantly for your corporate identity as well.
What assets are needed for the new brand?
You will likely be changing several aspects of your brand including the logo, color palette, product design, slogans, website design, and social pages. In addition, you will need a new press kit and brand style guidelines to unify everything together for the launch.
Set a Plan with Milestones
When is the best time to launch the re-brand?
Talk to different departments at the company and understand what has to happen in order for a re-brand to launch successfully. You may need more assistance from IT for digital marketing strategy and campaigns, or you may have to work with a new design team to help with new logos and designs.
You should create a re-brand with enough time for everything to come together and be successful without placing too much pressure on departments to rush into a re-brand. This can cause issues with your company's legal team and trust factor with customers. Your rebranding marketing plan will also take a team of creatives, digital strategists, legal teams, and accounts to ensure successful implementation.
What is the budget for the re-brand?
Money matters when it comes to creating new design assets, marketing plans, IT specifications, and customer service changes. You will likely need a fairly large budget to re-brand any business. You should break this budget into different quarters and set aside different budgets for what assets are necessary for the re-brand.
A corporate rebranding strategy may also have larger budgets for different departments, including a large budget for marketing.
Execute Your Re-Brand Strategy
Once you know the goals of a re-brand strategy, have a plan, and receive all of the brand assets, you can start executing on the strategy. This includes:
Updating your website and domain
Updating all social media channels and profiles
Launching new marketing campaigns with re-brand message
New email marketing campaigns
PR and promotional materials
Press release schedule
Company press kits
Employee re-brand packets
Employee email addresses
Start Your SEO Strategy
Your new website will need a lot of attention in terms of design and copy, but you will want to make sure that you add schema markup and keywords that support search engine marketing efforts.
SEO is still one of the most important ways that crawlers rank your website and serve it up to customers searching terms related to your company.
SEO re-brand strategies depend upon the following:
301 Redirects
You can work with your network administrator to set up 301 redirects from an old website to a new domain. This makes sure that search engines recognize your new domain without losing your backlink profile.
Google Analytics
You should track all of your new traffic through Google Analytics.
Build Trust and Domain Authority
Your new content should build trust on the keywords and search engine terms that match what you are selling on the site. Your schema markup should include title tags, meta descriptions, H1, H2s, social tags, and social image tags.
Create a Wikipedia Page
This is a great way to start building SEO if you have the notoriety to do so. Wikipedia does require that you have verified links to prove that your brand is notable. However, you can include Wikipedia links in your Google Snapshot.
Promote Your New Brand
Your marketing team will need to develop a message that sells the story of your new brand. Your message should appeal to audiences in existing and new markets so that you keep your returning traffic. You can incorporate social media marketing and email marketing in your promotions to create more visibility for your brand.
Build Your Website and Online Presence
If your re-brand was specifically to create more visibility online, then you are probably re-designing your website and digital branding as well. Today's websites must be responsive and mobile-friendly with content that relates to audiences quickly.
Most customers have a 1 to 3-second attention span online. In some parts of the world, this is even less. Your website must capture someone's attention immediately.
You may also want to set up "landing pages" or "sell pages" that specifically sell a product, instead of just focusing on your homepage design.
Your social presence is key to building more visibility and authority in your market. With the right message, you can fluidly market to an audience from social media to your website.
Here are some key things to remember as you build your website and online brand:
Pick the Right Headline for Your Homepage
What do you want your customers to see when they first land on the website? The first message is often what sticks in their mind when they tell others about your brand. In addition, what imagery or animations can support this message?
Support Your Re-Brand Story with Images and Taglines
Every image on your website should have a purpose. The logo provides connective symbolism to your audience. Product images draw in the eyes to different things that your customer is looking for. Your social icons make it easier for people to connect with your brand. You should make sure that your color scheme and branding all match with your website and social profiles.
Create Videos to Help Market Your Brand's Message
Everyone is watching videos these days on every channel. You can create a fresh, re-brand story just like Panera, Olive Garden, and JCPenny's did, to recapture their audiences and bring in new customers.
Connect Different Social Profiles to Your Website
You should connect all social media profiles to your website by displaying the share icons prominently on your site. On each social profile, you should link back to your website. If you have a specific product or page that you want to link to, make sure that you place it on your profile page.
Keep Up With Your Online Reputation
Reviews matter a lot these days. Many people will not purchase a product that has a 3-star rating or below. You should make sure to remove any reviews that you can and answer all comments on advertising with a Facebook Response Handbook. This handbook can be apart of your new brand style guidelines.
Always Promote Products to the Right Audiences
Whatever you do, connecting with your audiences is key. You want your audience to feel inspired to purchase or engage with your brand. All messaging and graphics assets should support this message.
Update All Of Your Digital Assets
Depending on how much time your brand has been online, there may be a lot of images and messaging that is older. You can search old FedEx branding to this day as well as Campbell's Soup and Ford.
The best way to update digital assets is to start searching your brand and see what profiles come up. In most cases, you will need to update some or all of the following:
Logo
Brand Graphics
Brand Videos
YouTube Video Channel
Facebook Profile Picture & Cover Photo
Facebook Photo and Video Albums
Twitter Profile Picture and Images
Instagram Profile Picture and Images
Pinterest Boards
Directory Icons
Google Business Listing
Wikipedia Page
Online Image Galleries
Directory Image Galleries
LinkedIn Business Profile
The most important part of this is your social media profiles.
Many people are only on Facebook. In fact, 4.5 billion people are on Facebook every month. The content that you produce on Facebook will matter greatly to any audience.
As you start to put out new digital assets, you can search for your brand or monitor it using tools like SocialMention.com, Agorapulse, and SEMRush.
There are two main strategies for building awareness online. You can choose either organic or paid digital marketing.
Organic Digital Marketing
With organic digital marketing, you are the creator of original content and publish it yourself to see how audiences engage. While this is typically low-budget, you can spend a lot on design and video editing to create organic digital assets.
With organic, you are promoting the following:
Your Website
Your Blog
Facebook Page
Twitter Page
Instagram
LinkedIn
It costs nothing to publish posts on your Facebook page or create a new blog on your website. You can publish this content for free. However, it does not guarantee that anyone will see it without you going out of your way to link to it and build awareness through your own bootstrap marketing efforts.
Organic marketing takes longer, but paid marketing actually depends on how genuine your brand. This means that you constantly have to put out original content to keep people engaging with your brand.
Paid Digital Marketing
Online advertising, digital advertising, social media advertising, and display advertising are all terms that fall into paid digital marketing. All of these methods require a campaign strategy, budget, and graphics or video assets.
Some channels with the best ROI include:
PPC (Google Sponsored Text Ads, AdWords)
Facebook Ads
Instagram Ads
Taboola Content Advertising
Display Networks
With the right daily budget, you can typically reach over a thousand people a day just with $20. This depends on the network you pick, and most brands are spending upwards of $100,00 per month on online advertising.
You can also boost your social posts on Facebook, Twitter, and Instagram. This requires a small budget but allows you to target audiences specifically. Use Audience Targeting to Promote Your Brand.
Did you know that you can set up your own lists on Facebook to market to that contain different audiences? You can target by location, gender, income, behaviors, shopping interests, page interests, web traffic, FICO scores, and so much more. There are 35 million data sets available to target on Facebook alone. Businesses can also upload customer lists so that they can re-market to customers and create lookalike lists for new audiences that match their customer profile.
Once you re-brand, you may enjoy tons of brand awareness, new traffic, and purchases from buyers who love the new brand. Your marketing will need to support this new image and provide new visibility to audiences who have never seen your brand before.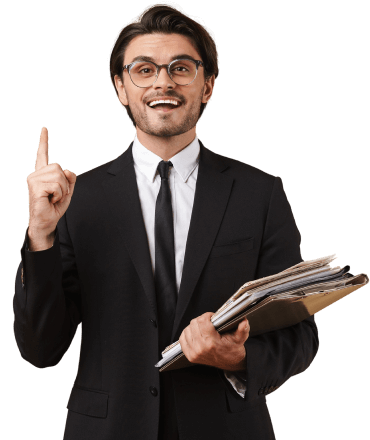 Get a Custom Solution with Web Design Sun
At Web Design Sun, we specialize in building web applications for clients in every business and industry.  If you're interested in custom applications for your business, contact us today.
Contact us today to get started
More From Blog
And as any other type of business, your training company requires a detailed, decent business plan that is focused on your mission, taking into account your training niche, credentials, expertise.