In 2018, it's hard to believe that a company would try to exist without a website. There are so many dynamic benefits of using one. In conjunction with a strong marketing plan, a few social media outlets and consistency, a well-designed, responsive website can lead to countless sales and new customers. If you're not convinced, consider these reasons why you'll want to jump on the bandwagon and go online.
1. It's a time-friendly and inexpensive option.
In the digital world, the right website will set you up to build equity in your company in an unconventional way. Research shows that most people check their emails multiple times a day through their smartphones. This shows that a lot of people are using their smartphones to access the internet. If you want to get traffic to your company's front door, it's really wise to tap into the power of websites to inform a new group of people. Plus, if you choose to take advantage of social media marketing, content marketing, and email marketing, all of these options can continue to point people to your website.
When a company has an online website, it's equivalent to having a piece of real estate.
To get all of this traffic and a slew of potential customers, it's easy to assume that it would be an expensive endeavor. If you visit sites like GoDaddy, you'll find that some websites can be as little as $0.99. Typically, the cost of a domain name for a year is around $11.99. However, having a piece of digital real estate is so worth it and this is truly a steal.
2. Availability
When you're running an offline company with a brick-and-mortar location, it's typical to hold standard business hours. Standard business hours tend to run between 9 a.m. and 5 p.m. Though that eight-hour time frame is enough time for many people make transactions and do business with you, there are many more people who work during those same hours. Because they're working, they're unable to benefit from the products and/or services your company provides. However, this dilemma is easy to resolve because of the power of the internet.
Once you have a website, you can set up a specific tab that directs visitors to shop. On that tab, you can list all of your products and services. It's a good idea to list pictures, descriptions, and reviews you've received from previous customers. These details have the potential to be enough for most customers to buy. Take a look at a company like Amazon. There's no way they'd be able to manage millions of calls every minute. However, the reviews and pictures on the website tend to be enough to sell most people on the products. An online transaction can happen at all hours of the day or night so no one is missing out.
3. Testability
As the owner of an offline company, you'll quickly see how maintaining a website will expand your horizons. Because there are so many benefits to running an online campaign, you'll catch the online bug in no time. Once you do, it's best to test different strategies to see which ones work the best.
Keep track of all of the numbers connected to your website.
WordPress is so amazing that you can install various widgets to track all of your data for you. Installing these widgets on the backend portion of the site you can keep track of:
the numbers of visitors you get a day, where they came from and what keywords they typed into Google to land on your page;
how many people actually purchase merchandise and how many people responded to that Facebook ad campaign;
the amount of time a person spends on your website.
As you gather these numbers, they will help you make more informed decisions regarding the efforts which are most effective. It doesn't make sense to continue spending money on ad campaigns if no one is biting the bait.
4. Changeability
When you are preparing to open a brick and mortar shop, it's an exciting endeavor to decorate. The process of decorating involves picking out furniture, picking out the right paints and deciding which color scheme to choose. Typically, people do their best to make the right decisions here because once the work is done, there's no do-over. If you decide to do the whole thing over, you'll spend a whole lot more money.
However, a website is totally different. One of the great things about a website is that you can change anything with ease. If you've decided to rebrand and get a new logo, this is a change you can make instantaneously. If you like the idea of being able to change up the look, wording or product offerings on the site, you can easily do that with a website. A web designer understands the need for change and the right designer will honor those requests within reason.
Ultimately, the key is to make sure that all of the changes make sense and flow together. If your website is changing every other week, it can be difficult for your customers to follow what you're doing and stay engaged.
 5. Influence and Impact
The Internet is such a powerful tool. There's a reason why it's referred to as the world wide web. You can access anyone in any part of the globe through the internet. With this type of influence, it doesn't make much sense for any company to avoid developing an online presence.
Take a look at the way the landscape continues to shift. At one point, most companies made sure that most of the marketing budget was channeled into outlets like television ads and radio ads. Nowadays, many online influencers are enjoying the beauty of creating custom advertisements to share with their followers on social media. Brand ambassadors and online influencers are now leading the pack and leaving radio advertisements and flyers in the dust.
This route is also more cost-effective for the company. Imagine trying to pay for television ads in multiple countries. Instead, use a website to promote your products and take the limits off. You can place your website information in front of anyone. Once they decide that they'd like to buy, they can manage the payments through the online shopping cart option. Once the payment clears, you can ship the product to anywhere in the entire world.
6. Perception
Take a look at any social media account. People are experts at keeping up appearances. They like to make their pictures look better with filters and do full photoshoots just for social media. At the same time, that's not how their everyday life looks. Take the same idea and apply it to your business in a positive way. You can create a website that rivals the largest corporations' websites in the country. Because it doesn't cost a lot to create a nice-looking website, you can create one that represents your company immaculately.
You might not be a Fortune 500 company, but you can look like one online.
This might sound deceptive at first, but the key is to get into the running and be competitive. When you're perceived as a legitimate company that deserves your customers' dollars, that will be the experience. There are tons of e-commerce businesses that operate out of a garage. You'd never know because they have an amazing website and do great business. It's enough to keep their customers coming back for more. Maintain your integrity and do excellent work even if it's from a small brick-and-mortar shop. Your website will do the heavy lifting for you.
If you're looking for a quick turnaround on a project, building a website is one of those types of projects. When you hire a company to get the job done, you're placing the work in capable hands. For the experienced professionals, setting up a website involves a few dedicated weeks of focused work.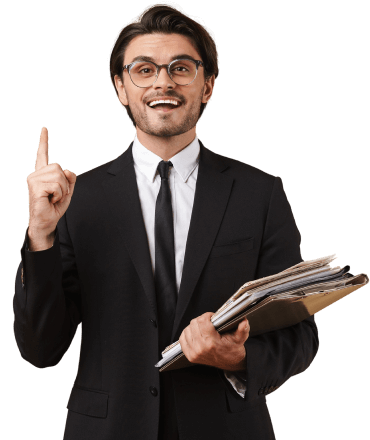 Get a Custom Solution with Web Design Sun
At Web Design Sun, we specialize in building web applications for clients in every business and industry.  If you're interested in custom applications for your business, contact us today.
Contact us today to get started
More From Blog
This is an easy to follow tutorial for creating a Custom Post Status in Wordpress. After searching through lots of ready decisions and faced that none of those wasn't working so then when we handle that task decided to share it with you, so now you can save your time.