Web Development
When you're choosing a web development company, it's critical to choose one that will be a true technology partner. Discover how Web Design Sun can help you achieve your business goals with our web development services. Because quality web project doesn't happen by accident, and it doesn't happen when you use a standard, uninspired template. Creating a quality digital presence requires knowledge, experience, and an understanding of your vision.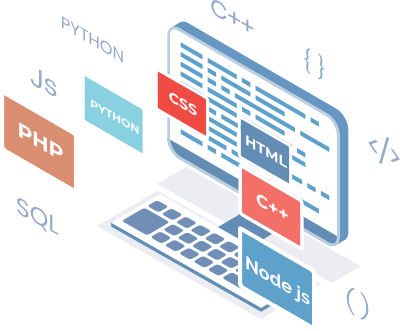 Power Your Success with Custom Web Development Services
In today's business world, you must have a strong digital presence. That includes a website, an app and other technological solutions. Your digital products must address your customers' needs and meet the rapidly changing demands of your industry.
Now, you can get the competitive edge with web development solutions that address these specific needs. As your business partner and tech solutions provider, Web Design Sun uses innovative approaches to develop a stable solution that answers your customers' need for an easy, engaging experience.
Choose the Right Website Development Partner
A good website development team is more than a team of talented people. It's also a partner in your business who's invested in your success. There are many talented, experienced, and hardworking website development teams out there. How do you pick the one that will stand apart?
When you're choosing a web development agency, you're choosing a team member that you can rely on to create innovative solutions for your business. The right web development team offers:
The right website development team never lets you wonder what's going on. A good web development partner doesn't use technical terms that leave you confused. Clear, transparent communication is central to any business partnership.
A true web development team understands the demands of the business world. Most of all, it understands your individual goals and needs.
The right website development team offers a proven game plan that takes every detail into account. You should know what to expect at every stage of the project. You can see how the team has used that process to create websites and apps that have helped other businesses.
A good website development team has experience working through every detail and every stage of a similar process. You will know you're dealing with experienced professionals who earn your trust at every stage of the project.
The right design and development team puts quality assurance front and center. You should always feel fully confident that the product you're getting works the way it's supposed to.
Web Design Sun Meets All Those Requirements
At Web Design Sun, we meet and exceed all those requirements. We have the knowledge, experience, and creative vision to create projects that excite and engage your customers. We perform clear, ongoing communication, quality assurance, and proven solutions.
Partner with Web Design Sun To Transform Your Digital Strategy
What's the best way to use web development services? Our customers have found many creative ways to leverage the power of technology.
Transform an idea into a product

Whether you want to launch an app or create another tech solution, we'll help you craft a usable, realistic product based on your ideas.

Innovate

An agile app allows you to respond quickly to changes in your industry or market. Stay ahead of the competition while you meet customer needs for quick, personalized responses.

Strengthen your customers' loyalty

Develop a customer-focused app that shows you've heard your customers' concerns. A beautiful, functional app keeps them coming back for more.

Impress potential investors

If you need an MVP to get financing, a great app creates a strong, professional image for your company.

Stand out in your industry

Make your mark in the digital market with an app that solves your industry's biggest problems. Our web development solutions can get you there.

Attract new customers

A fast, reliable and well-designed app will help you reach a whole new base of customers. Consumers are drawn to functional, elegant apps that help them solve their problems. Build one, and they will flock to your business.

Create a secure app

Develop a reputation for integrity with an app that uses encryption to safeguard your customers' privacy.

Plan for future growth

Build flexibility into your app to allow for future expansion. A well-designed app will grow as your business does and allow you to add more features later.
Choose the Right Technology Partner
You need a technology provider who's by your side as a consultant, a partner and a guide. Be sure they bring both high-tech knowledge and an understanding of your industry.
We work with the latest technologies and the most robust, innovative software to ensure smooth performance. We use the following to develop our solutions for your business.

Python
Used by billion-dollar corporations and innovative startups to write clean, elegant code.
Node js
A high-quality software that unifies web application development around a single programming language.
PHP
A scripting language perfect for building websites and apps.
Front-end development solutions.
Frameworks and other techniques help us build attractive, user-friendly digital products.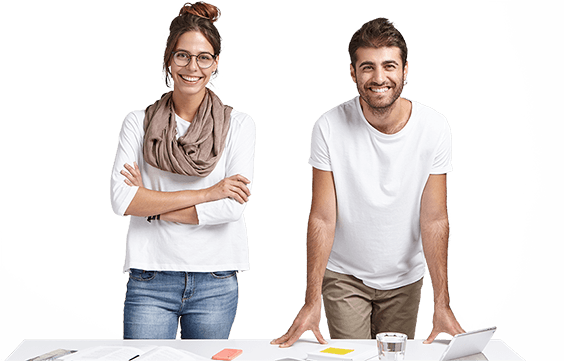 We don't work for you, we work with you.
When you work with Web Design Sun, you work with a holistic team of developers, designers and business experts. We deliver results you can use right away.
GET A FREE CONSULTATION
Get the Competitive Advantage with Web Development Services from Web Design Sun
We work with clients around the world who are ready to launch their companies into the future. Our team of design specialists, UI/UX experts, coders, graphic artists, software developers and quality assurance testers work together to produce creative, elegant solutions to your problems.
If you need an app or web solution built from scratch or an existing one upgraded, we're here to help. We work with businesses, nonprofits and organizations of all sizes and in all industries.
How We Stand Out from the Rest
Web Design Sun has the experience, technological expertise and design sensibility to bring your website goals to life.
Experience Matters
If it involves professional web development services, there's a good chance we have done it. We know how to build the sites and apps that today's business enterprises need. We optimize everything for mobile use in keeping with today's business needs and that's why mobile-first development is one of our recommendations you'll get on the first call. Our team builds dynamic, user-friendly, intuitive products that make your project stand out.
Here at Web Design Sun we create smooth sales funnels and great, ongoing customer engagement.Our experience includes every type of business, from small startups to multinational corporations. We have worked with nonprofits, trade associations, and small businesses. We've created Web Applications, Web Portals, SaaS, SEO oriented websites, and everything under the Sun.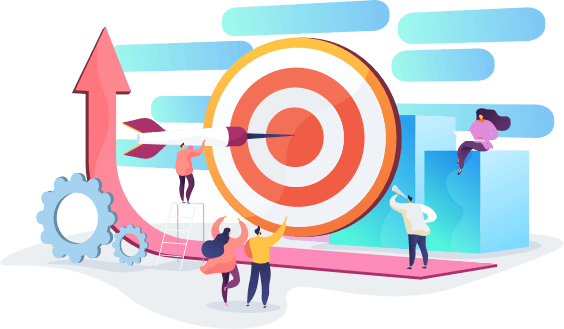 Our Approach
Our approach to web development stands out. Many website development firms make design and planning decisions without input from the technical team. We don't do that. Our developers are key to our negotiations because their perspectives are invaluable. This allows everyone to work together, make decisions quickly, and work as a unified team.
Our approach to technology is similarly flexible and forward-thinking. We don't just suggest the same technology to every customer because it's the one we like. We spend considerable time staying up-to-date on new applications and new platforms. Our goal is to find the right technology for every project, every time.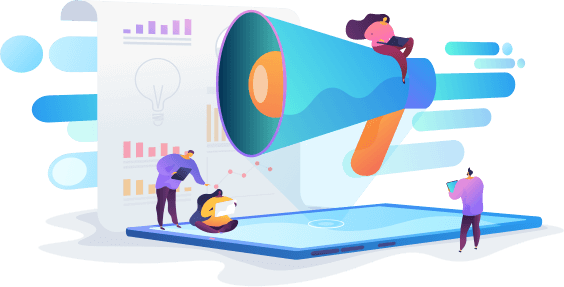 Our Methodology
At Web Design Sun, we never rely on one approach to developing your website and web presence. Our many awards and consistently top-notch ratings are a testament to our ability to be flexible. We approach every project with an open mind. We welcome all solutions and work methods. Some of our clients want Agile project planning, and others want pre-planned, Waterfall-style plans. Which approach works for you? We'll find the most suitable one for your project.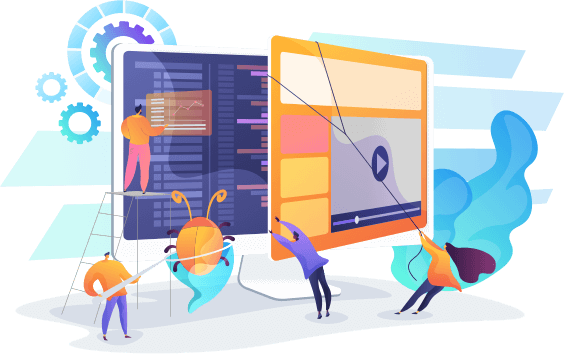 Quality Assurance
Choosing a website development company requires a huge investment of trust on your part. At Web Development Sun, we reward your trust with a Quality Assurance (QA) protocol that begins on the first day. Our iterative process includes multiple phases of revisions and cross-disciplinary reviews. We run over 100 quality checks for every project. Our insistence on keeping developers integral to the process ensures seamless blending of technology and design.
At every step, you will see how our products create the best solution for your problems. Our QA team constantly tests our products to ensure they meet our exacting standards, to stamp out bugs and glitches, and to provide actionable feedback on everything we create.
Web Design Sun is the Right Fit for Your Project
We know every project is different. Each problem requires a tailored, individual solution. We pride ourselves on developing solutions unique to each client. That's why we offer a free consultation before you hire us.
We'll talk you through every stage of the project, discuss software solutions and show you similar projects from our portfolio. We think you'll like what you see, and we look forward to helping you move forward into your digital future.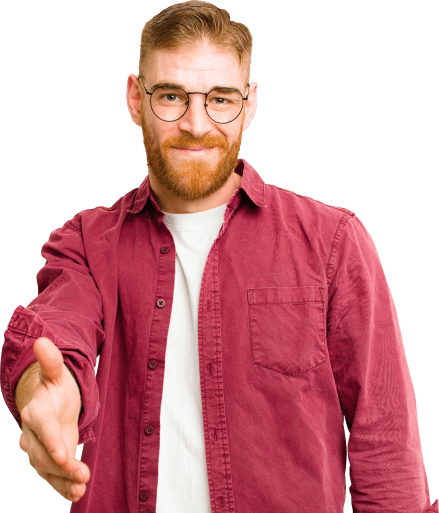 Turn Your Vision into Reality!
We create high-performing, feature-packed and digitally transformative solutions that are fully functional, secure and scalable.
CONTACT US