IT Consulting
Strategic IT consulting for your business can transform the way you use technology. If you need a fresh approach, talk to us. Our IT strategy consulting can deliver technological solutions crafted specifically for your industry. We create a strong digital presence for your organization or business, transform your customers' online experience and deliver focused IT solutions. We do this through comprehensive, holistic IT strategy consulting.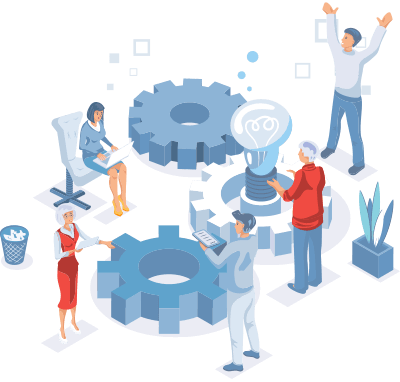 We Transform Your Business
Web Design Sun can help you craft a digital strategy. We also develop the tools you need to make your new strategy work. We start by researching your industry and understanding your specific challenges. We analyze your industry to create a plan that works for you.
Solution-Focused Strategies To Help Your Business Thrive
You'll discover a refreshing difference when you work with us. We don't jump in with a bunch of recommendations for things you need to buy or use. Instead, we focus on what you need to stand out and compete.
At our IT solutions consulting we focus on crafting a creative solution for your problem. Do you need a complete overhaul of your digital strategy, or do you want to improve your existing strategy? We begin every project with in-depth research and analysis to determine what your company needs.

We look at your place in the market.

Your digital strength relative to your competitors and your current IT products. We can create alternative solutions like websites, web apps and mobile apps. As your provider of IT consulting services, we understand your need to stay mobile and flexible in a rapidly changing digital environment.
How We Work
Our IT consulting services focus on developing solutions. Every IT consulting project begins with a rigorous market analysis. Once we determine your business needs, we'll help you select or modify the software architecture that supports your new strategy. We guide you through the development of your new digital strategy. Here's what you can expect when you work with us.
Our Approach To Solving Your Business Problems
We have a unique approach to IT strategy consulting. It's based on techniques we've developed while helping our clients achieve tremendous success.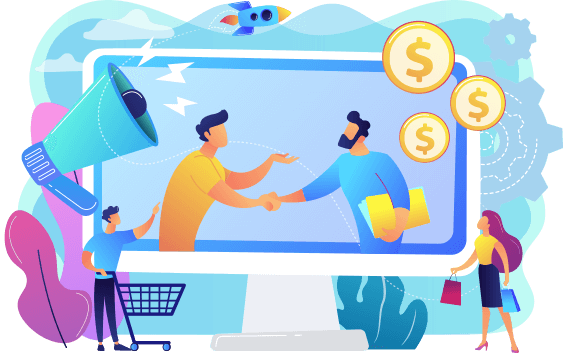 Business Analysis: Increasing Customer Engagement
In today's fast-moving, highly digital business environment, how does your company stand out? The primary way is through an online customer experience that is content-rich, meaningful and seamless. Customers who visit your website or use your app want smooth performance and valuable content. If you can increase their levels of engagement, you can increase conversion rates and build a secure customer base.
How do you get that level of engagement? You do it by understanding what your customers want when they use your digital products. We can help you hone your approach to your customers by showing you how to convert them into regular buyers.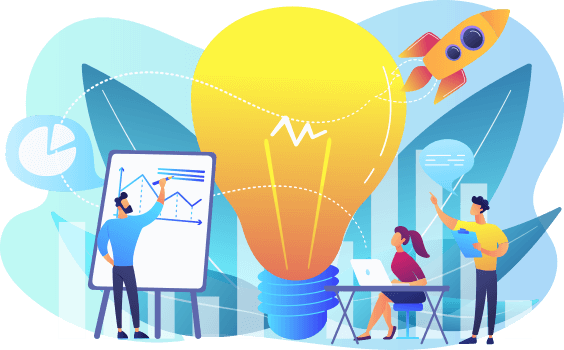 Technology Consulting
In this phase, we move into IT solutions counseling. Which new technologies will help your business meet its challenges?
A strategy isn't enough. You also need the right tools to build it. With our expertise guiding you, you'll make the right decisions about technology stack and architecture realize your vision in the best way. You can rely on us in creating for you best technical solution that will help you implement all your ideas and functionality and fit your budget.
Web Design Sun is your technology partner on this journey. We have proven expertise in devising proprietary platforms, software architecture, original applications and web apps. We use this expertise to develop business-focused solutions that increase customer engagement.
Industry-Specific Answers To Your Questions
When you work with Web Design Sun, we begin with these two steps. We thoroughly research your business and its place in your industry. We then develop a strategic plan to build an unforgettable online brand for your business.
Throughout the IT solutions consulting process, we consistently produce documentation showing our analysis, our recommendations, and our proposed strategy. We discuss various options to help you fine-tune your new plan.
We don't take another step until we're sure we've crafted a solution that solves all your problems. Once we reach that agreement, we can move on to developing the tools to enact the new strategy. This usually involves web design and development.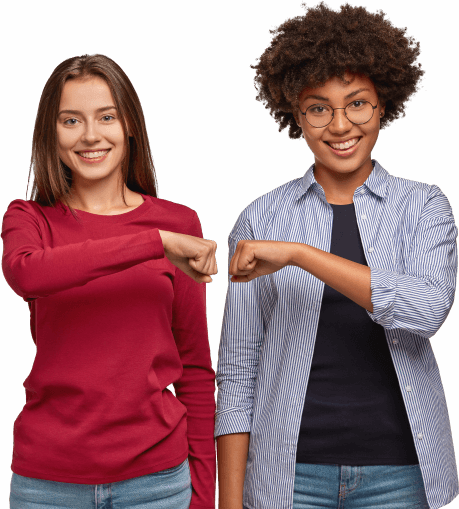 Build your competitive advantage with Web Design Sun's IT Consulting services.
If you want a fully developed technology plan that increases customer engagement and solves your business needs, contact Web Design Sun today.
Let's get started!