Full-Service Web Solutions
In this form of cooperation, our team will be responsible for the entire life cycle of the project, ranging from requirement elicitation to business analytics, QA, and deployment. It's Okay if your idea seems to be rough. Just tell us what you need, and our business analysts will work with you to determine your initial requirements into a systematic requirement set of documents and ready-to-go solutions with a full stack team ready to implement them all. Web Design Sun is a full-service web development agency and we understand that having the perfect website is a critical success marker in today's market.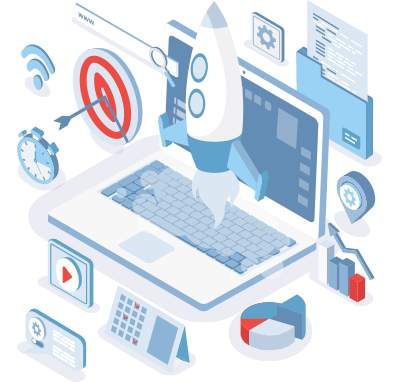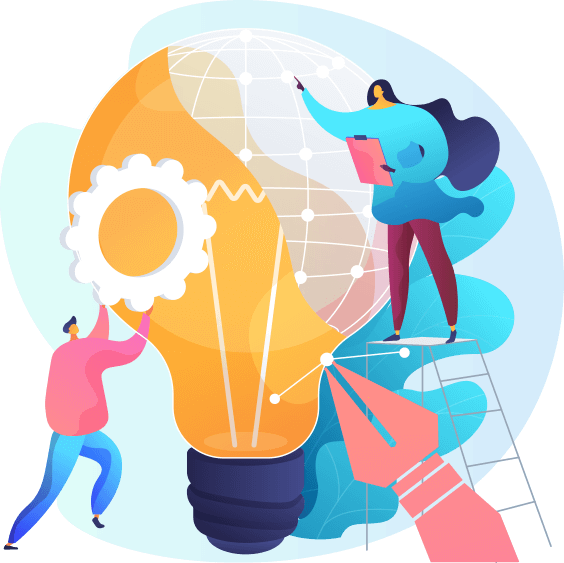 No matter how 'incomplete' your ideas may seem
Don't worry if you haven't fully formed your ideas before sitting down to talk. That's why we're here! Upon getting started, our analysts will ask probing and revealing questions about your business structure and goals. Then we'll synergize what we've learned and come up with a website plan that satisfies your needs.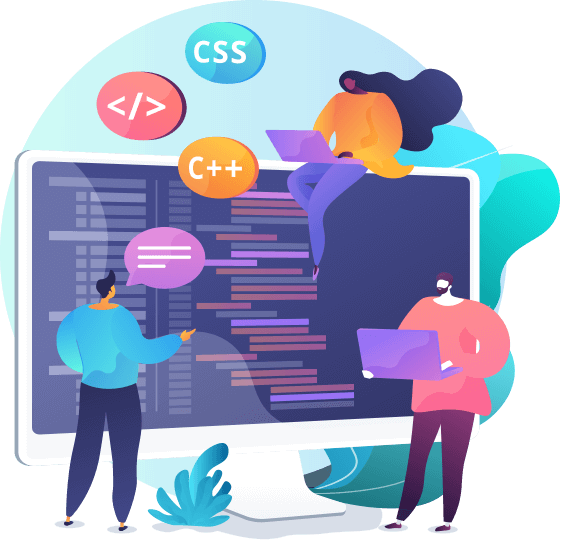 What Is Full-Cycle Website Development?
We are a full-cycle website development firm. What does that mean? We guide clients through every step of the process efficiently and comprehensively to ensure the final product delivers on every metric. During the course of development, your team of experts will alert you to anything that may have been overlooked, like compliance concerns and features that could enhance your site. We're continually examining projects from a 360-degree vantage point, which results in dynamic finished products.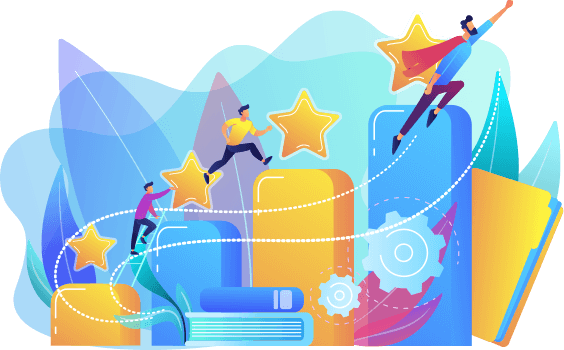 How Our Team Can Help You To Achieve Business Success
Once we flesh out your ideas, we will continue to work with you to get a deeper understanding of your business and the types of customers you want to attract. Then we will develop a strategy that includes web design, navigation and tech that best suits your business goals while helping you develop long-term relationships with customers. We will also develop a web conversion strategy to turn prospective customers and clients into paying customers and clients!
Benefits of the Full-Cycle Development Process
The differences between using a full-cycle development firm and a designer for hire are significant.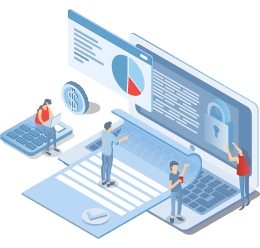 Corporate Consultation
Normal developers and designers don't take a holistic approach when building online platforms. They worry about the design and functionality without considering how it works in conjunction with your business model and goals. Full-cycle developers, however, look at the whole picture to ensure the website looks good and serves a profit-bearing purpose.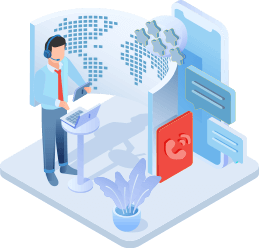 Ongoing Support
Many developers don't stick around after a project is done. Plus, if you can track them down, they charge to fix glitches that inevitably arise. That's not the case with full-cycle developers. We will always be around to patch any systemic issues that may creep up in the future at no extra cost.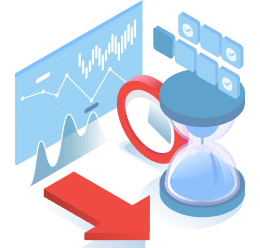 Low-Risk Project
Clients deserve to know how long a project will take and how much it will cost before work begins. As committed, full-cycle developers, we make the promise to every individual and business with whom we work.
Our Goal Is Your Success
The "real job" of full-cycle developers is to use their development expertise to solve problems across the full life cycle. For this model to succeed, teams must be committed to the value it brings and be cognizant of the costs.
Business Analysis And Technical Planing

You'll closely consult with our team on business analysis and technical planing. We will also discuss business challenges you face and then determine the best way. We will analyze your target audience to determine the best ways to attract customers and clients.

Budgeting And Approving

We present a budget and project timeline for your approval. This way, it's a low-risk endeavor. Before one line of code is keyed, you'll know the approximate cost and scope and can decide how and if you want to continue. Once a roadmap is established and approved, we get to work designing and developing.

Intuitive And Full Functionality UX/UI

In the third stage, we will create a web site prototype. This will include UX/UI functionality. Our UX design experts will determine the best ways to set up the web site so your customers get the most from it during their visit. Our UI experts will then add all the bells and whistles to make your web site attractive and easy to navigate.

Cross-Functional Web Development

Once we shake hands, you'll be assigned a team that includes a BA, project manager, QA, designer, and developer. They'll be by your side from the first keystroke to the final flourish. We will run through QA tests to ensure your website is fully operational before going live. Also, we won't dump you once your site is complete, and if something breaks three months down the line, they'll also be there to fix it free of charge. At Web Design Sun, we believe in ongoing support and will address any technical issues that arise.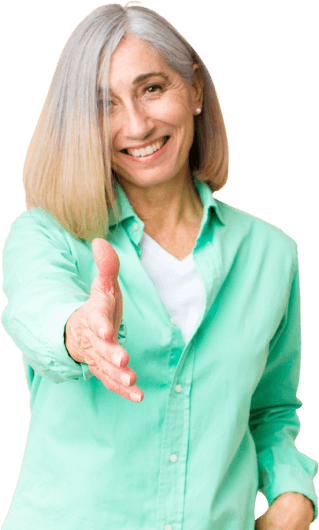 The Web Design Sun team is fully committed to you, our client.
We want to be the experts that can you rely on to create your business web site. We understand your desire for success and will do our best to work within your budget to create a web site that fully represents your business.
contact us today