Are your online reviews helping or hurting your business? Discover how to make the power of customer ratings work for you.
When you're buying something, do you stop to check the user reviews? You probably do. Surveys have found that 91% of people read online reviews before they buy a product or hire a company. What's more, the Nielsen research company found that 88% of people who read online reviews say they trust these reviews almost as much as they trust personal recommendations from friends and family.
Personal recommendations are still the most highly regarded reviews. When it comes to online reviews, people are more likely to trust reviews that appear authentic and come from trustworthy sources.
Good Online Reviews Can Make or Break You
What does this mean for your business? It means that online reviews have incredible power. Also, it means your online reputation is critical. And it means you need to pay attention to reviews of your business, because these reviews are "make or break" in the minds of people who are thinking about hiring you.
You may not pay attention to your online reviews, but they could be the reason a new customer chooses to work with you or to call one of your competitors.
Good Reviews Are Especially Important for Remote and Virtual Companies
The power of online reviews is even stronger for virtual or remote companies. In a brick-and-mortar setting, you can impress potential clients with a great-looking office space, friendly and creative staff, comfortable surroundings and the ability to show your portfolio and your case studies in person. It's easy to make a powerful impact that way.
In a remote or virtual setting, you don't have those advantages. You might not even have an office. You need to work twice as hard to show off reviews that attest to your creativity, reliability and integrity. That's how you convince potential clients that you're the best IT service company their money can buy.
Now you know how important online reviews are. How do you go about getting good ones to show your potential customers?
Make It Easy for Your Customers
Are you not getting rave reviews, even from clients who love your work? How can you increase the number of reviews you get?
It's true that many customers don't write reviews. This is particularly true if the company or review site's design makes it difficult or inconvenient to write a review.
You can increase the chances of getting reviews by trying the following:
Send an email invitation asking past customers for a review.
Offer a discount code to customers who leave a review.
Send a short survey to your customers. It's best to send this out immediately after a job or project has wrapped up.
Acknowledge every good review with an appreciative response.
If you receive negative feedback about something, address it immediately.
Avoid These Tactics
Because many companies understand the power of good online reviews, some of them use underhanded techniques to boost their rankings and ratings. Some companies pay other people to write glowing reviews, some post their own reviews through fake accounts and others have their employees write them.
Yes, it's underhanded, but these companies figure it's all fair. This technique isn't that clever, however, since most consumers have become savvy about spotting fake reviews.
Get Your Name On Trusted Online Reviews Platforms
Where should you post those reviews? You certainly want them to appear on the major review sites like Yelp!, which gets an estimated 73 million viewers each year.
Aside from the major review sites, you should aim to get good online reviews on an industry-specific review site. Knowledgeable consumers check review platforms that are known in their industry. Readers know these reviews are trustworthy because the reviewers use strict criteria to judge companies.
Every industry has a so-called niche review site where reviewers use strict standards to rate companies and customers know the industry well. These niche review sites use various measurements to rank products, companies or service providers. You may already be familiar with some of them. If you're looking for a lawyer for instance, you would probably check reviews on AVVO.com; if you want to know how good a particular beer is, you'd go to BeerAdvocate.com.
There are niche review platforms for doctors, plumbers, rehab centers, decorators and IT service companies. Niche review sites can increase your visibility with your target audience.
What Are the Niche Review Sites for IT Service Companies?
Following are the key niche review sites for your industry.
Upwork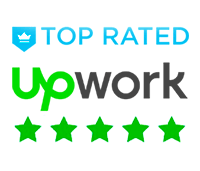 With 12 million registered freelancers and 5 million registered clients, UpWork is the largest freelance marketplace in the world. In order to stand out in this crowd, your reviews have to be excellent. UpWork connects clients to freelancers in creative, IT and marketing fields.
GoodFirms
GoodFirms does more than just collect and post reviews. The company conducts its own research into IT service companies that specialize in app design and app development. It uses a sophisticated rating system to asses each company's:
Market penetration.
Professionalism
Social presence.
Awards and accolades.
Experience.
Reliability.
Portfolios and case studies.
GoodFirms gives rankings of Excellent, Very Good, Good, Average and Poor.
See yourself how it works on our Company profile, here.
Clutch
Like GoodFirms, Clutch uses its own research process to determine a company's quality, skill level, market penetration and experience. Clutch uses variables that it calls "leader matrices" to make this determination.
Clutch gives companies the following designations:
Market leaders.
Proven leaders.
Niche leaders.
Emerging leaders.
Here is an example of our Review page on the Clutch platform.
GoodFirms and Clutch are two of the most trusted online reviews platforms in the IT service industry. If your company gets a top rating on GoodFirms or Clutch, you can feel confident calling it the best IT services company.
Increase Your Visibility With Great Online Reviews
Online reviews are vital to creating a brand for your IT service company. Spend some time cultivating reviews and ensuring they're posted on review sites where they'll have the most impact. Regularly monitor those sites to make sure your reviews are current and positive.
Online reviews:
Are the second most trusted form of recommendation after a personal recommendation.
Are more believable if they're on industry-specific review sites.
Should be authentic.
Can make or break your business
Outstanding reviews on trusted review sites will make potential clients feel more comfortable contacting a remote company. Of course, reviews are not the end of the story. You need to follow up on the client's initial interest with a great website, a great presentation and top-notch customer service. Good work done consistently will keep those positive reviews coming.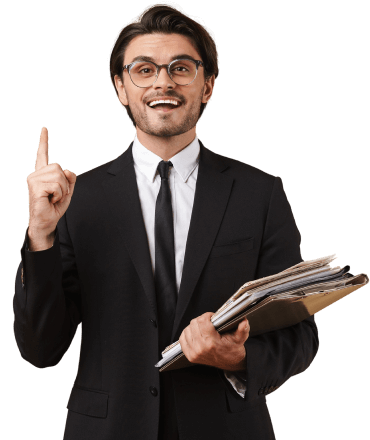 Get a Custom Solution with Web Design Sun
At Web Design Sun, we specialize in building web applications for clients in every business and industry.  If you're interested in custom applications for your business, contact us today.
Contact us today to get started
More From Blog
If you've been having thoughts about building a website for your business or even updating your current site, one of the first things you should do is create a website brief.