One morning you wake up and realize that you are eager to share all your expertise and knowledge you have collected on the career path and in the daily life. And you decide to launch a training business. A new life coach was born!
But hold on a second, having a great wish to help other people and impart your knowledge to them is just a part of the case. What you should be thinking more about is HOW to launch your online training business.
The industry of online training welcomes everybody eager to help people. There are no any special requirements, no special certification or validation. To start with, you just need a website and your business card. And of course, this incredible passion to help other people, intrinsic to all life coaches. However, what many life coaches don't have regard to is that training business as any other business requires proficient entrepreneur skills. For those who have little understanding of such things as revenue, conversion rates, price curves and much more running a training business may turn out to be the worst life experience. So, let's find out what is necessary for the successful launch of the coaching venture.
Create a Working Business Plan
This simple, but still so powerful, advice gets very often forgotten or missed by many bona fide life coaches. The truth is once you decide to launch a training business, you should start thinking about it as a real venture and not as a great place where people will come for your advice. And as any other type of business, your training company requires a detailed, decent business plan that is focused on your mission, taking into account your training niche, credentials, expertise, or your competitive advantages in comparison with your contestants. Don't try to make it very formal and according to the templates, you will find on the web. Make it clear, precise and comprehensible to YOU! This plan will help you to think over your every step and will decrease the possibility of failure.
Opt the Way You Want to Train People
Coaching services can be provided in three basic ways.
Public (Open).
In public coaching, you set defined dates and location of your training course open for the people to attend. Actually, it is the easiest way for a newly-made coach to get into this business. Here you set a training program, arrange a schedule of certain events. In this case, there are some points to be carefully considered. You will have to take care of the premises where you're going to work and, thus, about the additional upfront investments.
Distance (Online/e-Learning).
Here you can offer your training services over the Internet, and you will deliver them over the Internet. The beauty of this type lies in the fact that neither you nor your clients should leave home or office for a training session as everything runs online. Your client and you, bot, can work in comfortable conditions, performing the tasks at your own pace. However, e-Learning can a big challenge for those of your clients who do lack self-motivation and time-management. Also, such type of training course obliges a trainer to have certain skills and knowledge to make such courses to the utmost interactive and don't lose client's interest.
In-House (Onsite).
Actually, this type of coaching courses is the easiest way for a newly-made coach to get into this business. In this case, a coach prepares a specific training course for a certain company and delivers this course on the client's premises. Delivering tailored courses to the client you will save a lot of time, money, and energy. Here, you possess the right to choose a client and, moreover, you can aim at some big selling point by providing a tailored, specific course.
So, you can choose from these three basic methods or may find some more of them on the web, or you can combine two of them or even all of them. It is all up to you, your capabilities and personal intention. But while choosing the right way, keep in mind the specifics of your customers' businesses and whether this or that type of training courses will be interesting and convenient for them.
Identify your audience
Running a training business is not for lazybones. You will be supposed not only regularly upgrade and evolve your skills, manage the company, create new projects and other. You will have to make a decent market research to find out who your services will be interesting too.
Of course, this step must be taken before you launch your training company. If you already have some target audience on your mind, then you should find out whether this audience is large enough and whether these people will be interested in your training services. Consider properly whether your training course is trendy now or whether it covers popular topics and aspects of a business.
As a matter of fact, your audience can be as big as you would like to make it, you just need to apply some efforts. For example, on the local level, you may not find that many people interested in your services, once you deliver them right on your premises. But if you pick e-Learning method, then you can find clients from all around the globe.
Hone Your Content
Customers will come to you for knowledge and the best way to share it with them is creating top-quality content. Not only you should be an expert in your sphere, but you must also be a good writer capable to compose comprehensive, accurate texts. The quality of content you deliver may be your main differentiator and advantage over your contestants.
For someone, it may be a real challenge to prepare good texts, but the truth is that your clients will always search for valuable content. That's why polish your content, plan every your text, prepare as much useful information as you can. Don't let any backhanded, sloppy content or boring, bleak PowerPoint presentations appear on your website. If writing is really that hard for you, then hire a talented content writer who can make this task instead of you. However, you should remember that active and regular publishing of articles, blogs or studies. Thus, you will show your customers that you are a professional in the field and will gain credibility.
Build Your Brand Smartly
Once you have managed to deal perfectly with the four key points listed above, then you are indeed in a serious mood for launching a training business. But from the first day of your training venture launch you should start thinking about enhancing your brand. Because people usually remember better brands rather than individuals that own these brands, as customers usually stick to the titles of brands that provide the products or services.
In this case, you will need to be more of a PR manager rather than a coach or an entrepreneur. Creating your corporate identity will take some time and a lot of efforts, however, it will bring you tremendous results – your company will become recognizable and authoritative. So, find an experienced SEO manager who can walk you through all the peculiarities of the digital marketing. Hire a creative designer that will craft an authentic, remarkable logo of your company. Be persistent in your brand promotion and soon you will see the results.
Our team has a great experience in building a coaching website Market Hero for Alex Becker. A famous multi-millionaire SEO expert and a great coach who teaches people how to work effectively with all twists and turns of digital marketing.
Closing Thoughts
In this article, we covered some prerequisites, considerations, and pieces of advice that are essential to be taken into account in launching a coaching business. Probably, you have already thought on some of the points we listed, and, hopefully, the others will serve you well. So, just take your time to consider all the pros and cons of this business and act, if you feel like training is after your heart. We'd appreciate if you share with us your experience, thoughts or ideas concerning this topic in the comments.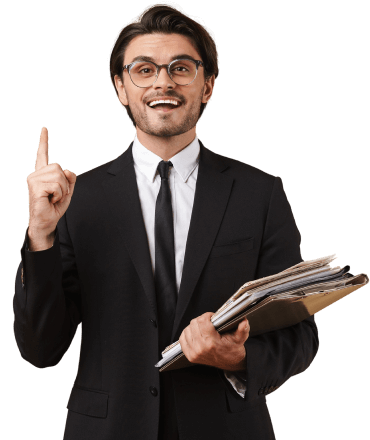 Get a Custom Solution with Web Design Sun
At Web Design Sun, we specialize in building web applications for clients in every business and industry.  If you're interested in custom applications for your business, contact us today.
Contact us today to get started
More From Blog
In this article, we show how to create custom settings in the admin panel and create there any type of landing page and design you need and wherein easily customizable for a non-technical user.