Top Moscow Real Estate Agency Design
Top Moscow Real Estate Agency Design
Sob.ru was building its brand and needed to create a simple website design that listed homes for sale, flats for rent, new construction, and other real estate information for renters and home shoppers. Sob.ru planned to list all of the homes for rent and for sale online with a search that would let the user pick different options and areas. Properties could then be displayed around the map that met these options, allowing the user to filter down and check out listings that they wanted more information.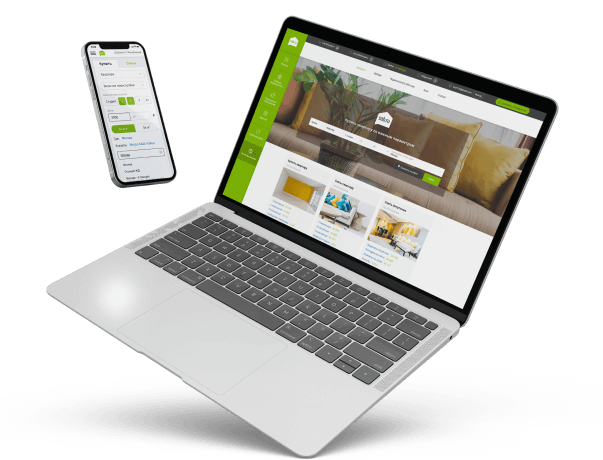 Solution
The design of the site would involve home shopping imagery with a minimalist approach, as many of the real estate pages would have a lot of content for description, specifications, crime, area information, school information, and a form for contact.
Each page was structured around the property information and contact form for the agent. Every listing was also a marketing funnel, so that the pages could be linked on social sites online and have all of the information in the title, image, and description of the link.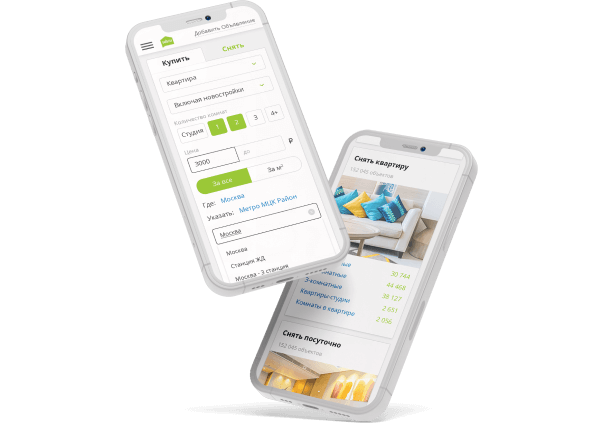 Bringing in Leads with Conversion Optimization
Each listing page had a simple form that would collect the inquirer's information and transmit to an agent, who could follow up with the user looking to rent or buy a home. All of the user experiences directs the user to the form, so that visitors are prompted to contact before leaving the website.
With real estate leads, many times a quick message and display of the right image can bring the visitor back into the website to complete a lead form. We wanted to make sure that Sob.ru had every opportunity to reach a potential buyer or renter.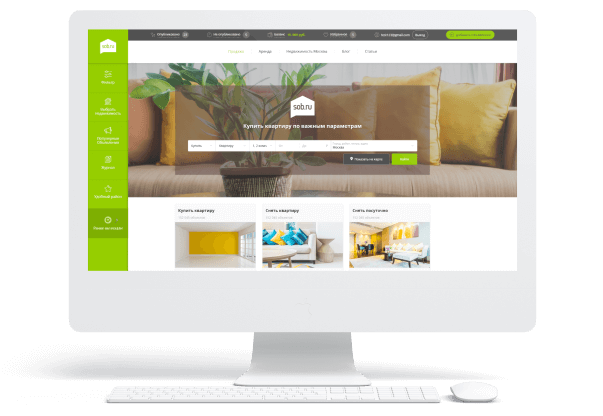 Structure
With a minimalist design, the creative team worked around a lot of white space with search being the main feature of the home page. We wanted to immediately direct users into a decision on whether to buy or rent, then allow them to narrow down by metro, area, or Moscow district.
There were different features for renting and buying that needed to be incorporated as well. By doing more discovery with the client, we outlined a structure with unique navigation, home seller language, renter language, and new construction lingo.
The client wanted a site that was not rich in messaging but named every metro, area, home type, and region in Moscow. Throughout the site, you can navigate in several ways. You can use the search, the top menu, or scroll to the bottom to click on interesting regions and areas around Moscow. This cuts red tape for users who may do a search for "best areas for Moscow real estate" and then be able to click on any of the Moscow regions mentioned like Khimki or Kotelniki.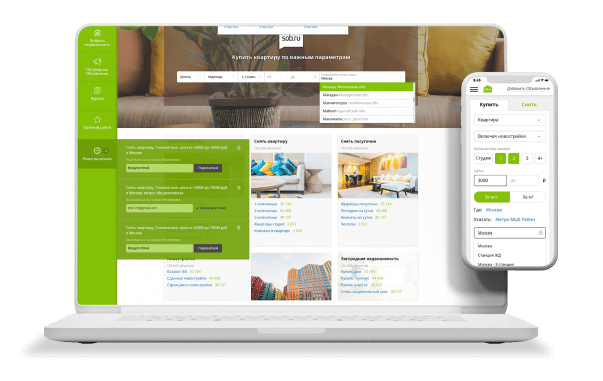 Navigation & Search Features
Sob.ru wanted a very simple structure that would direct the visitors to buy, rent, or shop new construction. There was also a blog and more information for those who wanted to learn more about the website and real estate in Moscow.
The search would allow a user to narrow down a number of listings that were viewable on a map and displayed a gallery of photos. Client was able to work with our creative team to design sort, filter, and hover features for search and listings pages.
Conclusion
Real estate web design can be tricky because most users are simply focused on looking at listings and may not want to be marketed to right away. Renting or buying a home in Moscow just got a little easier with Sob.ru. The new website features an incredible search that allows users to search for real estate in all areas of Moscow. You can also look at listings on a map or filter and sort through the detailed listing widget.
Our client wanted to make sure that every listing page would also be an opportunity for an agent to meet a potential buyer or seller. We worked with the client to create several features that would let users contact the agent.
The design and development was kept minimalist for fast loading, responsive design. However, we still wanted to incorporate a variety of images that defined areas of Moscow and allow listings to have as many photos as needed in the gallery section.
Sob.ru is quickly becoming the new way that people find real estate to buy or rent in Moscow. The fresh design has empowered our client to get into online sales and find new ways to reach potential customers with leads that come in every day.