Selling More than Glitz: The Tenenbaum Jewelry
Selling More than Glitz: The Tenenbaum Jewelry
Our client needed a clean and elegant website that matched their brand but also was optimized for conversions. With a variety of different products that required high-resolution photography, designers needed to stick to a layout that highlighted the beauty of the products and loaded quickly while also making it easy for the client to upload new products and information.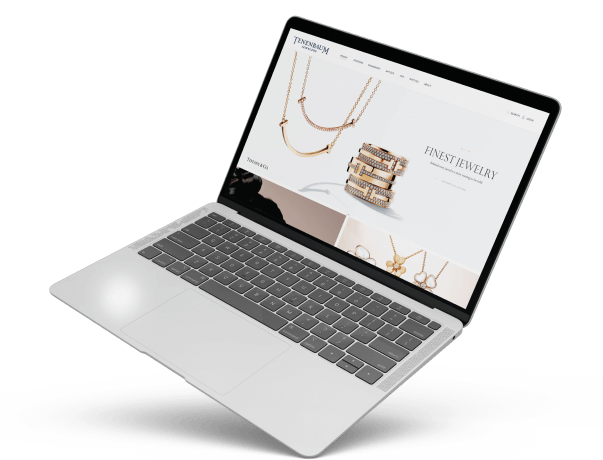 Solution
From women's designer jewelry to fashion pieces to men's accessories, Tenenbaum provides high-quality, hand-selected jewels to suit a variety of shoppers. Navigation, photography, white space, and product descriptions would take center focus, while developers working on how to present each piece responsively. We also wanted to make sure that even with so many different high-resolution images of products and videos, the site continued to load fast on any browser.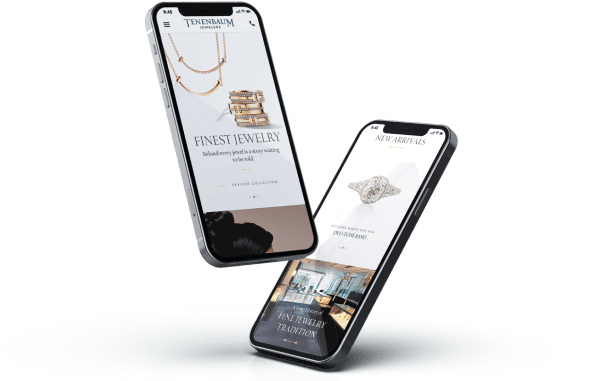 Mobile Development
With online shoppers, a responsive store that works on mobile is key to influencing quick purchase decisions. However, well-planned designs place all of the right pieces in place so that shoppers keep coming back to your store.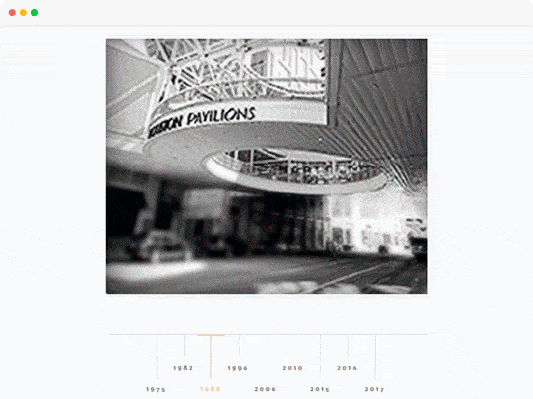 Animations
The CSS animations used on the site attract the eye to each piece. By loading products with certain effects, the site calls attention to those pieces that are new or featured, while also allowing for quick loading through lazy load. Each item is highlighted by a hover effect that is simple yet delivers impact for the shopper hoping to find the right jewelry piece.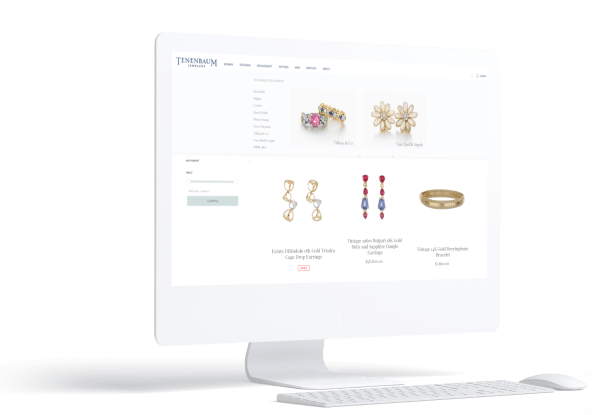 Pages and Website Structures
With a variety of different products and promotional ideas, we wanted to create a simple navigation that was separated into women's jewelry, men's accessories, watches, antiques, designer jewelry, and engagement. These were important to the structure of the brand, which meant that products listed in each category had to be defined by their title and product description.
Our developers mapped out the site structure, categorizing jewelry with help from the client and high-resolution images. Each section of the website would have multiple ways to search jewelry. Shoppers should be able to filter and sort by type, shape, color, stone, occasion, price, and so forth.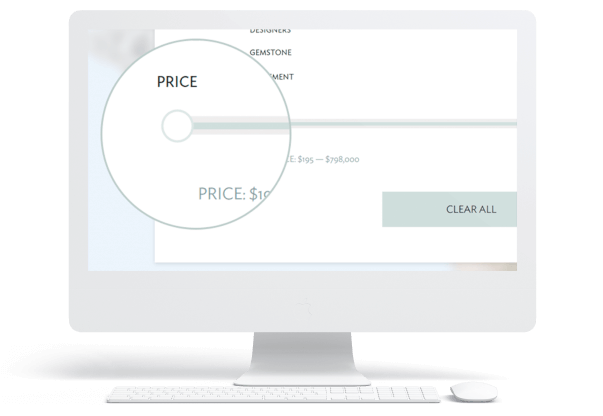 Pixel Perfect Implementation
With a number of images on each page, our designers went with a pixel perfect UI design. In this way, every photo of a ring, watch, or bracelet would be optimized for crispness and fidelity. It also means that it looks sharp on any device or browser. In some cases, you can browse a website on an iPhone and see pixelated edges or blurred lines. With this type of design, there are no artifacts or blurry issues of any kind.
Woocommerce
The shopping cart is responsive on every mobile device and browser. With a simple 2-step purchase model, buyers easily can find a product, add it to the cart, and checkout. Woocommerce uses a secure checkout and payment system to ensure that the customer's information is safe.
Conclusion
Together with our client, we created a digital brand that could sell high-grade designer jewelry in a sleek format and use responsive web technology to compete with some of the largest online jewelry retailers. Our developers created a site that was customized for conversions and easy to share, allowing Tenenbaum to maximize its online marketing efforts.
With the new website, Tenenbaum Jewelers can now link to any product and have their high-resolution images appear on social media. Shoppers can easily create accounts and save products, or they can log in to check out their wishlists and previous orders as well.
If you are looking for affordable and custom web design and development for your online store, you should partner up with our creative team. It's time to start selling.