Shopinspect Web Application
Shopinspect Web Application
The main purpose of the project was to create a service with a Shopify Search Function, for the users who are going to find bestsellers on the Shopify stores to be able to identify best stores and products to create own business and suit individual requirements. Let them easy to search not just by stores for their bestsellers and by-products but also to find a score rank for each keyword they used during the search, check the product page directly on the Shopify store and social links of each store.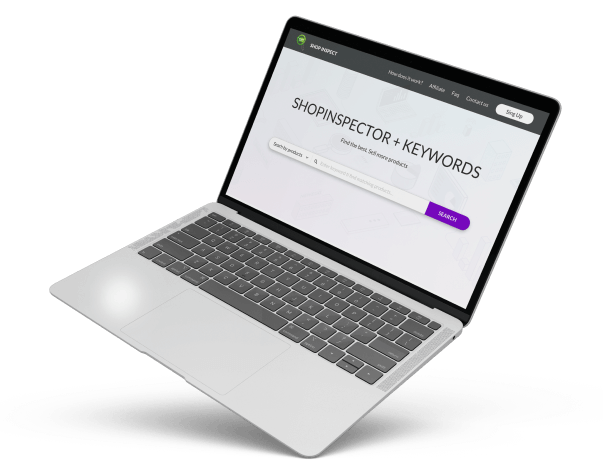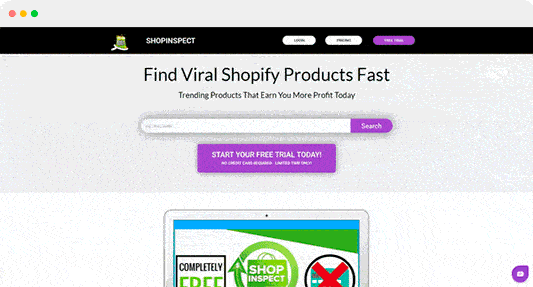 Landing page
A single page with an anchor menu. This page is the main page of the project. It provides information to users about services they can buy on the site. Blocks with information, video – Promo with a tutorial on how to use the services, all features, and testimonials.
Main Navigation
Video About Service
Information About Service
Contact Information
Registration/Sign Up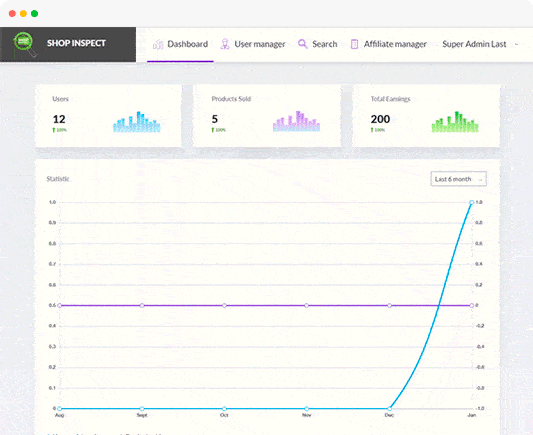 Main Admin Dashboard
General statistics: Total numbers of users on the site, Numbers of the services that were sold, Total income. Next block has a line chart that indicates total views and sold products and below a little more detailed statistic by users and sales statistics by countries.
User Dashboard
It has information about general statistic by views and their users. User manager (Affiliate User), on the page, will be Affiliate Users if there is somebody who came with promo code. Affiliates can see directly users who already registered and bought service with PROMO CODE. A user can see a status of "Request a payment" and this payment will be directly in the admin Dashboard for collecting it and sending rewards by Paypal.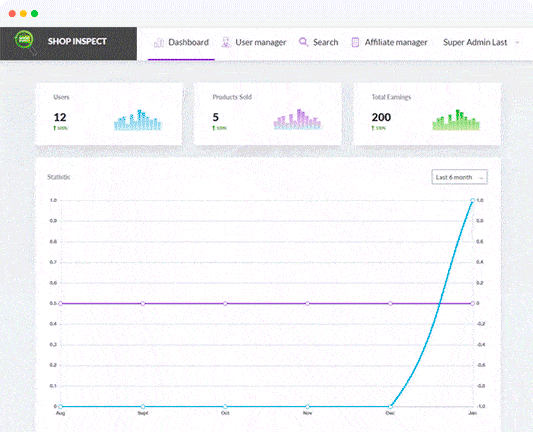 Search by Stores
Finding the best Shopify stores by visitors views. On the page should be a searching option. If there is no keyword given results should appear by best stores according to the visitors with 5 best sellers for each store. If keywords were given it should found the best store by daily visitors.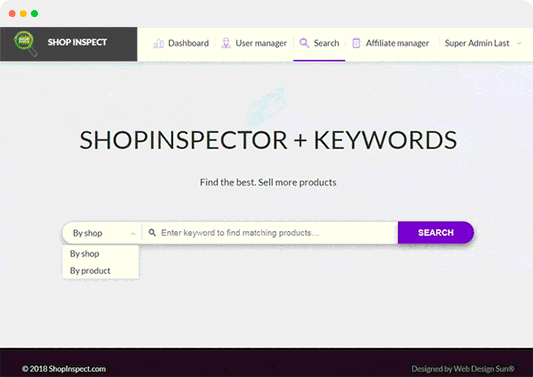 By Product
On the page, the user can make a search by keywords to find a product and store. When someone looking for a specific product and information should appear with Store Daily Visitors, Daily Sale Low / Mid / High.
As a Result
The main search has been created according to the product by a parser. First is checking by IP address Shopify to find a valid store and the second step is making a parser for the existing products. Using external API organizes updating of the database for the products and keywords on a fly. Using saved data we analyze all information to provide a proper ranking and product results on the trend graph.
Promo code registration and affiliate system helps to manage and indicate marketing strategy. The project has full user management and affiliate systems with payment integration.
Note
We designed a project and can show how we passed it on to the client. After the completion of the project, the client made changes so that we could better show examples of what we have and how it reflects our work. On the login page, you can see the credentials proving that we have developed a project. We can not be held responsible for what has been changed, it shows how it was at the stage of the project delivery.
Are you ready to launch a next-generation web experience?
We have all the skills and tools to kick off right away.
contact us today