Eventbook. Event Ticketing App UX/UI Design.
Eventbook. Event Ticketing App UX/UI Design.
The client wanted an app that would become the industry's most trusted resource for buyers of premium ticketing services. They wanted a high-quality, feature-rich app that would help position the client as a key partner to concert and event promoters. We created an event ticketing app UX/UI design that creates an elevated experience for users of the Eventbook platform.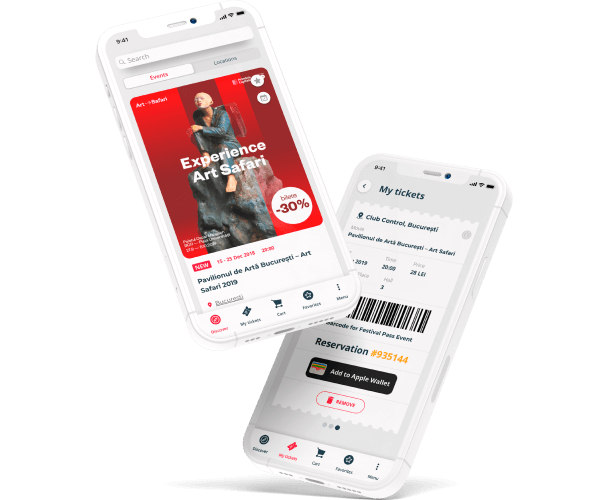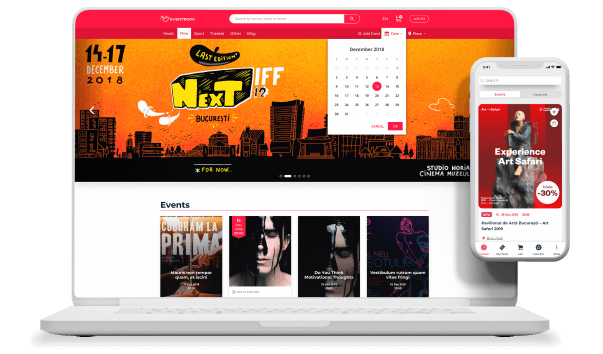 About the Company
Eventbook is one of the ticketing industry's leading booking platforms. It offers a full range of services to event promoters. Multi-day concerts, festivals and album release tours are among the events that use Eventbook. Concert and show promoters can use the platform to sell tickets, rent or buy equipment, and even hire extra personnel for events.
For users, it's an easy way to buy tickets, and it is highly respected in the events industry. It represents events hosted by the country's most prestigious film festivals, independent movie premieres, concert venues, museums and book promoters. A fully functional app would help bring all these events and people together.
Client Brief &
Challenges
The client wanted a concert ticket app that would provide a better buying experience for users of the Eventbook platform. The company's current app is the primary way ticket buyers interact with events. An enhanced, updated ticketing app would offer more to account holders and help position the client as a strategic partner to key industry figures.
The app had to deliver high-end benefits to users, offer the most advanced booking features, provide a range of exclusive features, and handle complicated ticketing requests. It had to do all this while being intuitive and easy to use.
The client's existing event ticketing app worked well at giving users a smooth ticket buying experience. However, certain functions were lacking, and there were definite areas for improvement.
For instance, there was no way for customers to avoid double booking. This was a common occurrence at movie festivals, where buyers would accidentally buy tickets for two movies showing at the same time but in different venues.
The client also wanted better ways to let customers know about new events, order tickets from a mobile platform, and receive targeted alerts based on the customer's interests.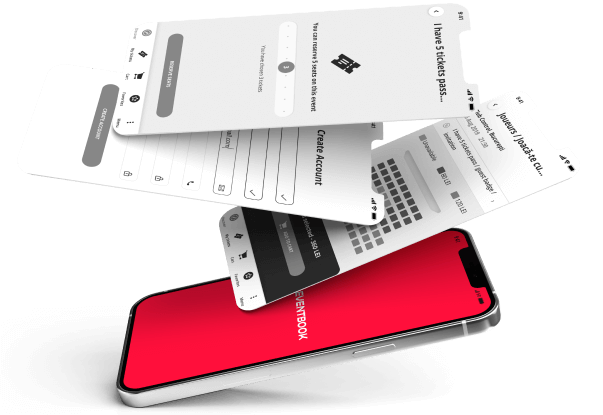 Design Workflow
We began our design process by creating the architectural and engineering framework. We then moved into the process of designing custom features, enhancing the UI and UX, and vastly expanding the app's capabilities. As in all our custom web applications, we focused heavily on expanded UX/UI design.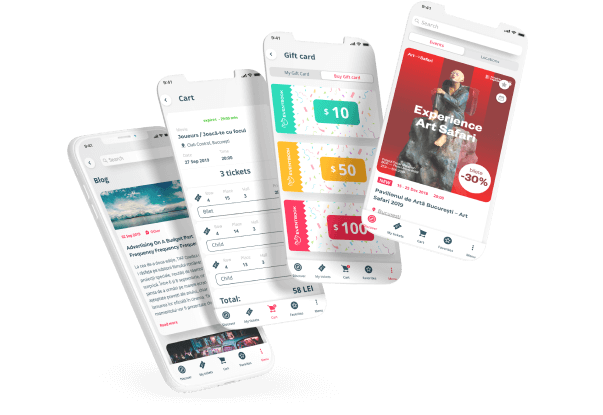 Information Architecture and Visual Hierarchy
Information architecture is key to creating an app that becomes a trusted resource. It's an innovative way to build websites and apps using site maps, content maps and page schematics. It emphasizes usability with designs and layouts based on user preferences.
For instance, people enjoy clicking on apps and websites, and a well-designed app gives users many chances to interact this way. People also appreciate the chance to double-check their information, and the app gives them several chances to confirm order and payment information.
Our design used visual hierarchy to create an app that would keep users engaged. Using principles of visual harmony and balanced elements, we created an app that ticket buyers enjoy looking at and interacting with. A beautiful design also reflects the app's association with artistic and cultural events.
General Functions
We enhanced the platform with the following fully functional elements:
Blog and website integration.
Multiple language options.
Updated IOS and Android versions.
A tutorial for new users.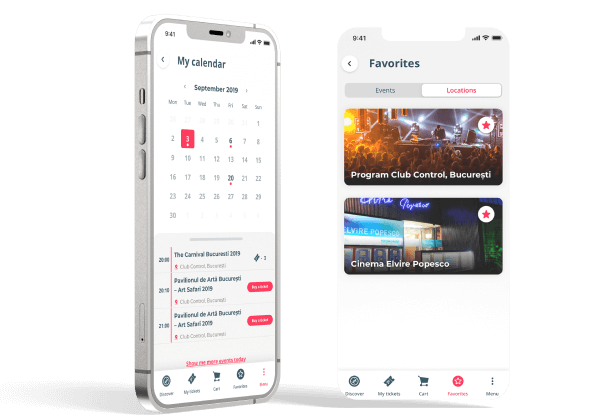 Ticket Buying Features
Free reservations.
The event app now offers free reservations. Users can cancel their tickets without penalty if they do so before a specific date.
Mobile wallet.
Users can add tickets to their mobile wallets to avoid losing them or having to print physical tickets.
Pick a seat.
A ticket buyer can now see a map of the seating area before reserving a ticket. The map can switch from portrait to landscape mode.
Loyalty program.
The ticketing app includes enrollment in a loyalty program that can reward users with free tickets, upgraded festival passes, season tickets and more.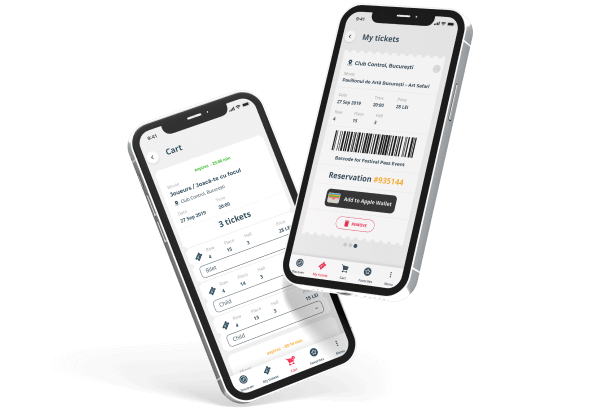 In-App Account Possibilities
My Account.
The app's current MyAccount feature was updated to include a unique client code, calendar view, ticket wallet, payment information, a tracker to mark events attended, and a wishlist of upcoming events.
Favorites.
A favorites button allows users to get push notifications for new events, new blog posts, cancellations or changes.
Promotions.
New events get promoted to potentially interested ticket buyers along with special incentives, for instance, a "this weekend only" special sale price.
Newsletter.
Users can opt in to receive a weekly or monthly newsletter with news about the events industry and upcoming shows.
Limited availability.
This promotional feature allows limited ticket availability to users of the event app.
Results
Our Eventbook custom app is a powerful, fully functional app that is easy to use. It enhances the customer experience with a fresh set of premium services, including a mobile wallet, push notifications, opt-ins and loyalty points. Our client wanted a feature-rich app that would make customers excited about using Eventbook and position the client as a major partner to concert promoters.
Our custom concert ticket app met and exceeded these expectations. Users of the app can do much more than just reserve tickets or see upcoming show alerts. The app's full functionality gives users a range of outstanding benefits for no additional cost. The benefit to our client is also clear. Its high-end, user-friendly app positions the client above its competitors in the ticketing industry.
Want to create an event ticketing application with a user experience that creates an elevated experience for your users?
contact us today