Graphic Design For Real Estate Investment Startup
Graphic Design For Real Estate Investment Startup
An innovative new entrant in the real estate investment game, Door Scout is a startup on a mission to make more people property investors. The company recognizes that traditional firms aren't keen to work closely with first-time and mid-level investors, and the founders wanted to change that dynamic. Door Scout is a friendly, approachable firm looking to help everyday Americans achieve their financial and retirement dreams.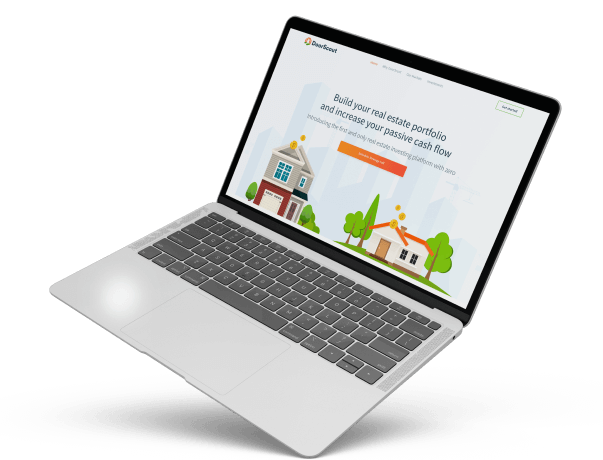 Initial Request
Door Scout came to us with the goal of creating a modern, universally appealing, professional website for its real estate investment firm. For SEO purposes, the company needed a quick-loading platform for a graphics-heavy design. The site also had to work on mobile screens, oversized screens and every tablet, laptop and desktop screen in between. Additionally, Door Scout asked us to design a logo for the real estate investment startup.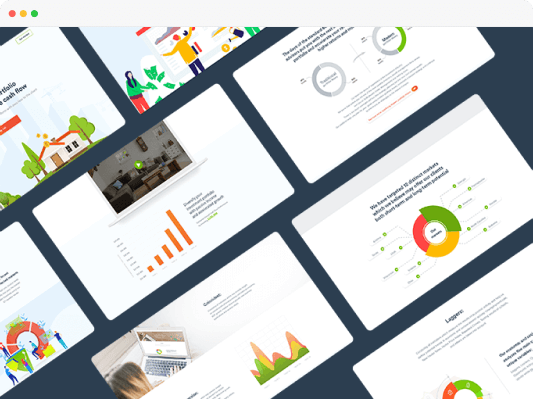 Infographics Galore
The team at Door Scout envisioned a site brimming with infographics. Since the company is trying to reach a variety of investors, in various locations, across multiple demographics, infographics are a great solution as they're concise and graphically neutral. Moreover, the website had to convey professionalism and scale to all screen sizes. We accomplished this by using expert graphic designers to create custom vector images. The development team then used cutting-edge coding techniques to ensure the infographics scaled correctly and loaded quickly.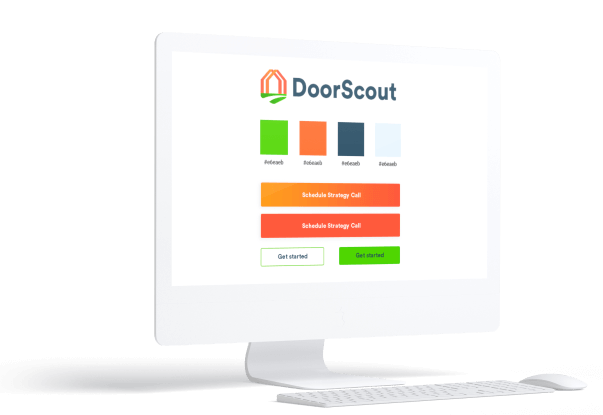 A Vibrant and Modern Color Scheme
Door Scout is a vibrant, new company, and we wanted its energy and optimism reflected in the website's color scheme. Instead of only sticking to traditional navy blues and grays, which are typical for financial and investment sites, we chose a springtime palette accented with some darker blue-gray tones. The combination of colors signals that Door Scout is not a stodgy, old-way real estate investment company, but it also conveys trust and stability. The orange and its derivative hues do a lot of the heavy lifting in this color scheme by adding a pop of friendly freshness.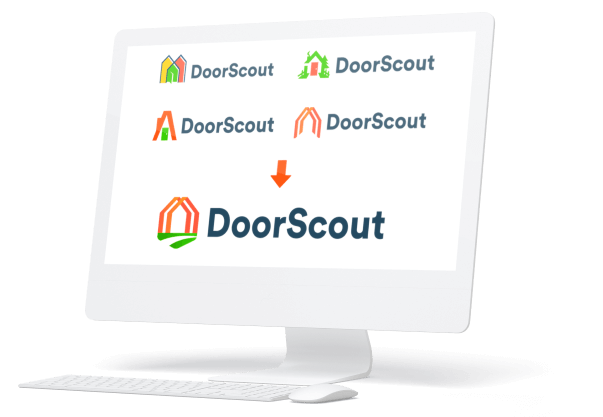 Logo Creation
Understandably, one of the most critical aspects of the project was the logo design. Logos are a company's number one branding tool. They must convey several things about a given business. However, for practical purposes, they must also have clean design lines. Our design team came up with the perfect solution. We started out with stick outlines of two homes and positioned them to symbolize connectivity.
Then our designers added two green accents. From a surface-level design perspective, the green swooshes represent the homes' lawns. Stylistically, however, they provide a subconscious visual boost. Not only does the green signal prosperity, but their shape and gradient suggest forward movement. With just four simple elements, our design team was able to graphically communicate three adjectives that describe Door Scout: new, innovative, and prosperous. Lastly, the two green swooshes are evocative of other viral logos and branding campaigns of the last 10 years, which anchors the design in a subliminal suggestion of sturdiness and success.